Alumni visits his Sixth Form College as an employer during annual Careers Fair
Thursday 16th March, 2023
Tuesday 31 January 2023
We were delighted that one of our exhibitors was a former student of our school.
"I attended Mortimer Wilson School between 1991 – 1996 and stayed on to study A-levels between 1996 – 1998. I think that if it wasn't for the positive influence of a couple of teachers at the end of my GCSE's talking me into doing my A-Levels, my career path would have been quite different. My results weren't sparkling to say the least as I struggled academically unless it was a subject that interested me.
After time out following A-Levels to travel, I wasn't quite ready for university so I applied for a job as an office junior at Caunton's which led to being sponsoring through my University Degree at Sheffield Hallam University. Studying for a Construction Management BSc which I graduated from in 2001 with a 2:1, I was probably the guinea pig for the degree apprenticeship scheme we offer today.
Once I completed my degree, Caunton put me on a training plan to become a Contracts Manager which I did for a number of years gaining experience until more recently being given the opportunity to become Contracts Director of the business."
Gareth Skelton  (Contracts Director at Caunton)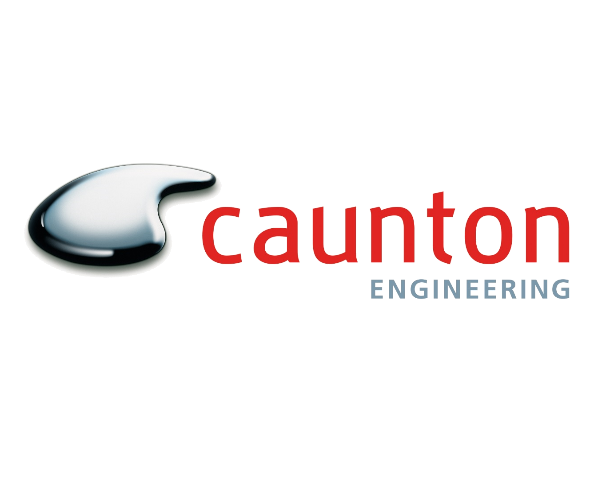 Caunton
Caunton's is one of the UK's leading steelwork contractors in the Construction Industry, fabricating in excess of 50,000 tonnes per annum with a turnover in the region of £100m. Caunton specialises in the design, fabrication and erection of structural and secondary steelwork, operating across all sectors of the construction industry in the UK.
Please see below details of their Apprenticeship programmes:
Caunton Academy Apprenticeships
Caunton Engineering is passionate about recruiting apprentices and graduates, offering young people an opportunity to take the first step towards a career in the Engineering and Construction industries.
The Caunton Academy was established in 2004, with the aim to address the industry's skills shortage in fabrication and welding.
From its inception, the Caunton Academy proved to be highly successful in the delivery of apprenticeships in fabrication and welding, which led to its recognition, in August 2008, as an accredited EAL Training Centre. Continued investment in the development and training of the Caunton Academy teaching team, led to the Caunton Academy gaining Employer Provider Status in May 2017.
Their facility provides a model production line aimed to simulate and map the processes of an actual working production line and industrial environment, together with a classroom where the Extended Diploma in Advanced Manufacturing Engineering is delivered. Within this environment, their Apprentices work towards achieving the Metal Fabricator Standard, which is delivered by their in-house, qualified teaching team, over a period of 42 months.
Entry requirements
In order to optimise success, applicants will typically have 4 GCSEs at Grade C/4 or equivalent, including Mathematics, English and Science.
Apprentice destinations
The company currently employs seventeen apprentices across four academic years in the Caunton Academy and five Degree apprentices in multi disciplines across the business. Annually they aim to recruit five/six apprentices for their business. Successful apprentices then have the opportunity, by means of an individual development plan, to spend time in various departments across the business giving them an opportunity to gain a broader knowledge of the business prior to joining a full fabrication team or moving to develop more desk-based skills, such as with their technical, estimating or commercial teams.
Professional Recognition
The Metal Fabricator Standard aligns with the following professional recognition:
IMechE for Eng Tech
IET for Eng Tech
For further information on academy opportunities please contact Jacquie Swinn at Jacquie.swinn@caunton.co.uk.
Degree Apprenticeships
Working in conjunction with universities, they offer degree apprenticeships.
Who is this route suitable for?
School leavers looking to do an apprenticeship instead of the traditional study route.
Existing employees who do not have a degree but want to develop.
Why choose a Degree Apprenticeship?
They will be responsible for apprenticeship course fees, meaning that you will not pay University tuition fees.
A Degree Apprenticeship is a three-way agreement by the University, Caunton Engineering, and you. As well as gaining a degree, you'll also benefit from on-the-job training, opening opportunities for career development and progression.
You'll have the added advantage of years of relevant work experience while making industry connections along the way. This could enhance your future employability and boost your career progression.
Entry requirements
Applicants for the NTU Civil Engineering Degree Apprenticeship course must meet the published entry requirements below:
A-levels – BBB, including Maths and excluding General Studies (A-level Maths grade C will be accepted providing the overall Tariff points are met); or
120 UCAS Tariff points from three A-levels or equivalent qualifications, including an A-level grade C equivalent in Maths and excluding General Studies; or
BTEC National Diploma (18 Units) in an Engineering subject – Grade DMM. Applicants must gain Merit grades in both the Mathematics for Technicians AND Further Mathematics for Technicians units if they do not have grade C in A-level Mathematics.
A successfully completed Level 3 Apprenticeship as a Civil Engineering Technician.
and
GCSEs – English and Maths grade C / 4.
Applicants applying without A-levels will have their qualifications assessed for subject compatibility.
Apprenticeships can be found on the Caunton Engineering Ltd website at http://www.caunton.co.uk/.
For further information on degree apprenticeship opportunities please contact Jacquie Swinn at Jacquie.swinn@caunton.co.uk.